Moving to Costa Rica is exciting! I'll never forget the intensity of the heavy warm air hitting my face as I first stepped off the airplane. I moved to Costa Rica before the LIR international airport had its new terminal thus, we stepped off the plane right on the tarmac, it was exhilarating. Although I was instantly in love with the country, there were still a few years of transition. I often felt caught between two worlds, Costa Rica and Canada.
I had sold my possessions before moving and traveled with six suitcases, several bikes for my family, including a cargo bike so that I could easily explore the town without a car. That was plenty for me, and I loved living light. But much of my life was still in the north. I operated an online business and had bank accounts and investments there. In addition, my book sale revenue was maintained in my PayPal and not easily transferable to my account here. In fact, my first year in Costa Rica I was on maternity leave and thus received a portion of my salary to my account in Canada. Figuring out how to use this money in Costa Rica was both difficult and expensive.

When I moved, there weren't as many ways to pay, send, or receive money as there are now. I often paid large fees to either transfer money through my bank or just accepted the necessary extra expenses by using ATM machines. Surprisingly, people are still struggling with this problem, especially since some services do not connect with bank accounts here or rely on having branches and depots that seldom exist in more secluded areas or beach towns.
You can make a traditional wire transfer between banking institutions with an IBAN number, and surprisingly, Costa Rican banks also accept checks from the United States. But these two methods can take time and aren't always the way to go if accepting payments or money from customers, friends, and family. For purchasing a property it's best to use an Escrow service. For immediate small transfers, fortunately, there are now numerous providers, each with its own unique benefits. I've outlined a few options that may ease your financial woes.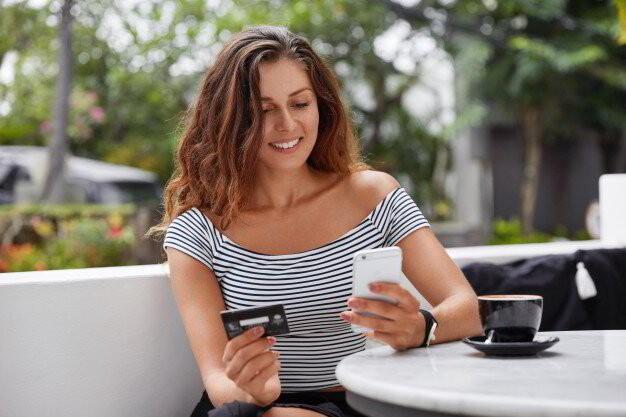 Photo www.inspiringvacations.com
Transfer Companies
CashApp: Cash App is a mobile payment service developed by Square Inc. that allows users to transfer money to one another using a mobile phone app. The service is available in the US and the UK. Send and receive money through the app with $cashtag, phone number, or QR code. There is no need for a bank account with this app. You can receive your paycheck, tax returns, and other direct deposits using the Cash App routing and account number. The Cash Card is a free customizable debit card that lets you pay online and at stores.
Etransfer: Interac e-Transfer is a funds transfer service between personal and business accounts at participating Canadian banks and other financial institutions, offered through Interac Corporation. Interact collaborates with Mastercard and Western Union so that you can send money around the world.
Kipo: Kipo is a service that helps you get the most out of PayPal. If you have a personal or corporate PayPal account, you can transfer your money in dollars to any bank in Costa Rica.
Also if you have a business you can sell and receive payments online through PayPal for this and you only need to affiliate your business. Kipo only allows you to transfer money between your own accounts. In other words, the holder of the PayPal account must be the same as the KIPO account and the dollar account. So if you are already comfortable with using PayPal to transfer money from your banking establishment Kipo is the Costa Rican affordable option that can connect your PayPal to your bank here.
Monero: Monero is a privacy-focused cryptocurrency. It is an open-source protocol based on the CryptoNote application layer. It uses an obfuscated public ledger, meaning anyone can send or broadcast transactions, but no outside observer can tell the source, amount, or destination. To use Monero, the first thing you are going to need is a wallet. After you install a wallet, you need to get some Monero. There are multiple ways to acquire some coins to spend, like mining or working in exchange for Monero, but the easiest way is to use exchange and convert your fiat money into XMR. Monero is a currency and can be exchanged for goods and services, privately and with very low fees. Many entities will gladly accept XMR for payments; visit their website for a list of merchants currently accepting Monero.
MoneyGram: MoneyGram is an American money transfer company based in the United States. The company provides its service to individuals and businesses through a network of agents and financial institutions. With MoneyGram, you can send money transfers; online, in-app, to a debit card, to a bank account, or to a mobile wallet.
OFX: OFX, previously known as OzForex is an Australian online foreign exchange and payments company with headquarters in Sydney. With OFX you are required to open an account. With an account, you can transfer money in 50+ currencies to banking institutions in 190 countries.
PayPal: PayPal Holdings, Inc. is an American company operating an online payments system in the majority of countries that support online money transfers, and serves as an electronic alternative to traditional paper methods like checks and money orders. PayPal is a widely used service for online shopping so it makes a lot of sense to have a PayPal account. Transfers can be mode to your online account or to a banking institution but you'll need to use one of their other providers like Xoom or Kipo to transfer your cash to a Costa Rican bank.
Remitly: With Remitly you can send money in Colones for a little as $2.49. You can send money through express or economic rates. You can receive cash with Remitly in several ways; despot cash to a bank, pick up cash in-person at a nearby location, use a mobile wallet on your phone, or receive cash at your home using home delivery.
Teledollar: Teledollar functions in a few different ways. GlobalPay offers new channels and technologies in order to facilitate cross-border bank transfers. Monis Business is an optimization and automation of payment processes to assure client growth. Monis App is a smart electronic account that allows you to administer your money via mobile device. Non-Banking Correspondence is a fresh and innovative concept empowering financial inclusion through secure alternative channels that are focused on developing the services of your financial institution. And finally, Family Transfers which is offered in Costa Rica. This payment channel offers the local consumer money transfers to virtually any international destination.
Venmo: Venmo is a mobile payment service owned by PayPal. Venmo account holders can transfer funds to others via a mobile phone app; both the sender and receiver have to have an account in the U.S. However, it is still a money transfer method and other services can help you get your money from there to here such as Kipo.
Western Union: The Western Union Company is an American worldwide financial service and communications company. Western Union has several divisions, with products such as person-to-person money transfers, money orders, business payments, and commercial services. They promote that you can send money to more than 500,000 agent locations in over 200 countries and territories. You can transfer directly to a participating bank account or for cash pick up.
Wise: Wise (formerly TransferWise) is a London-based financial technology company. The company rebranded to Wise in February 2021, to reflect its expanded product offering beyond international money transfer. They boast that their fees are 3 times less than PayPal and eight times less than banks. They offer fast transfers to banks in an hour.
WorldRemit: WorldRemit is a cross-border digital payments service that provides international money transfer and remittance services in more than 130 countries and over 70 currencies. They claim to be simple and fast with transfers that take only a few minutes. They provide; bank transfers, cash pickup, mobile money, and airtime top-up for mobile phones.
Xoom: Xoom Corporation is a PayPal Service, an electronic funds transfer or remittance provider that allows consumers to send money, pay bills, and reload mobile phones from the United States and Canada to 131 countries. With Xoom, you can transfer to a bank, send cash for pickup, or have cash delivered.
XRP or RIPPLE: XRP is a digital asset built for payments. It is the native digital asset on the XRP Ledger - an open-source, permissionless, and decentralized blockchain technology that can settle transactions in 3-5 seconds. XRP can be sent directly without needing a central intermediary, making it a convenient instrument in bridging two different currencies quickly and efficiently. To find out more about XRP visit the Ripple website.
Zelle: Zelle is a United States-based digital payments network. You can find Zelle in the banking app of hundreds of banks and credit unions nationwide. Send money straight from your banking app for all sorts of things – even if your recipient has a different U.S.-based bank or credit union.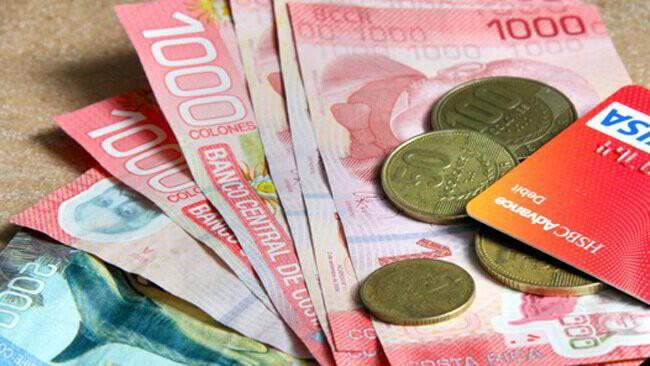 In closing, I highly suggest having a bank account in Costa Rica if you are planning to live here. I would also suggest opening a bank account with your own corporation. This will serve you in several ways and you will be able to use the account to its full capacity.
Opening an account as a foreigner could mean there are restrictions on your account, such as the inability to use Sinpe and Sinpe Mobile which are interbank transferring. In addition, there may be limitations within the online payment options mentioned above. With a corporation, you will be able to easily transfer and own assets as well as sign up for monthly phone and internet plans. I have found that BAC offers the most user-friendly online platform. However, each bank may serve your personal needs differently so be sure to brush up on your Spanish and inquire with bank officials. Accounting services are not expensive in Costa Rica and may also help you navigate this new territory. Happy accounting!