When moving to Costa Rica, one of the biggest decisions to make is where to live. Once that is decided, the next question is, "Should I rent or buy?" Of course, if you ask any expat or local this question, you will get a different answer from each individual. The simple answer is, it really depends on you, your family and your personal needs.
Many expats will say, "rent first", or "travel around and explore the country before buying", or "do not buy as you will never be able to sell". While each piece of advice may be the right advice for one person, it may not be for the next person.

Before I moved to Costa Rica, I visited the country ten times. During these visits, I traveled throughout the entire country. Some of my trips were to simply explore the country and others were to look at potential places to live. During my travels, I fell in love with the Jaco area. However, when I first visited Jaco, the toll road that takes you from San Jose to Jaco did not exist. Because of the time, it took to get to Jaco from the airport, I removed Jaco from my list of potential locations to live in. Several years later, Costa Rica started building the toll road toward Jaco and when it was finished, the drive time from the airport to Jaco was reduced by one hour. This again made Jaco a front runner for me. This is when my house search began. My husband and I started looking at houses from Bejuco all the way to Tarcoles including Jaco and all other areas in the Central Pacific area. We liked houses in each area, and there were pros and cons to each area and house.

At the time I started house hunting, I had a list of must-haves in a house and town, as follows:

1. Near the water. Near meaning, I can drive to a beach or lake in ten minutes. Since I have always lived near a large lake (home state is Michigan), I knew I wanted to be near water.

2. Less than two hours from an international airport. I knew we would have family visiting and I would be going back to the States to visit family and I did not want this to be a long trip to get to the airport.

3. An area with adequate grocery stores, gyms, and restaurants.

4. An area with both an expat community and a great local community.

5. An area where some English is spoken by some people.

6. A house where the neighborhood and yard are safe for pets. A fenced-in yard was a huge plus, although we knew we could build a fence if needed.

7. A pool.

8. A large yard.

9. No homeowners association or fees.

10. Preferably no subdivision community.

11. Good Internet service.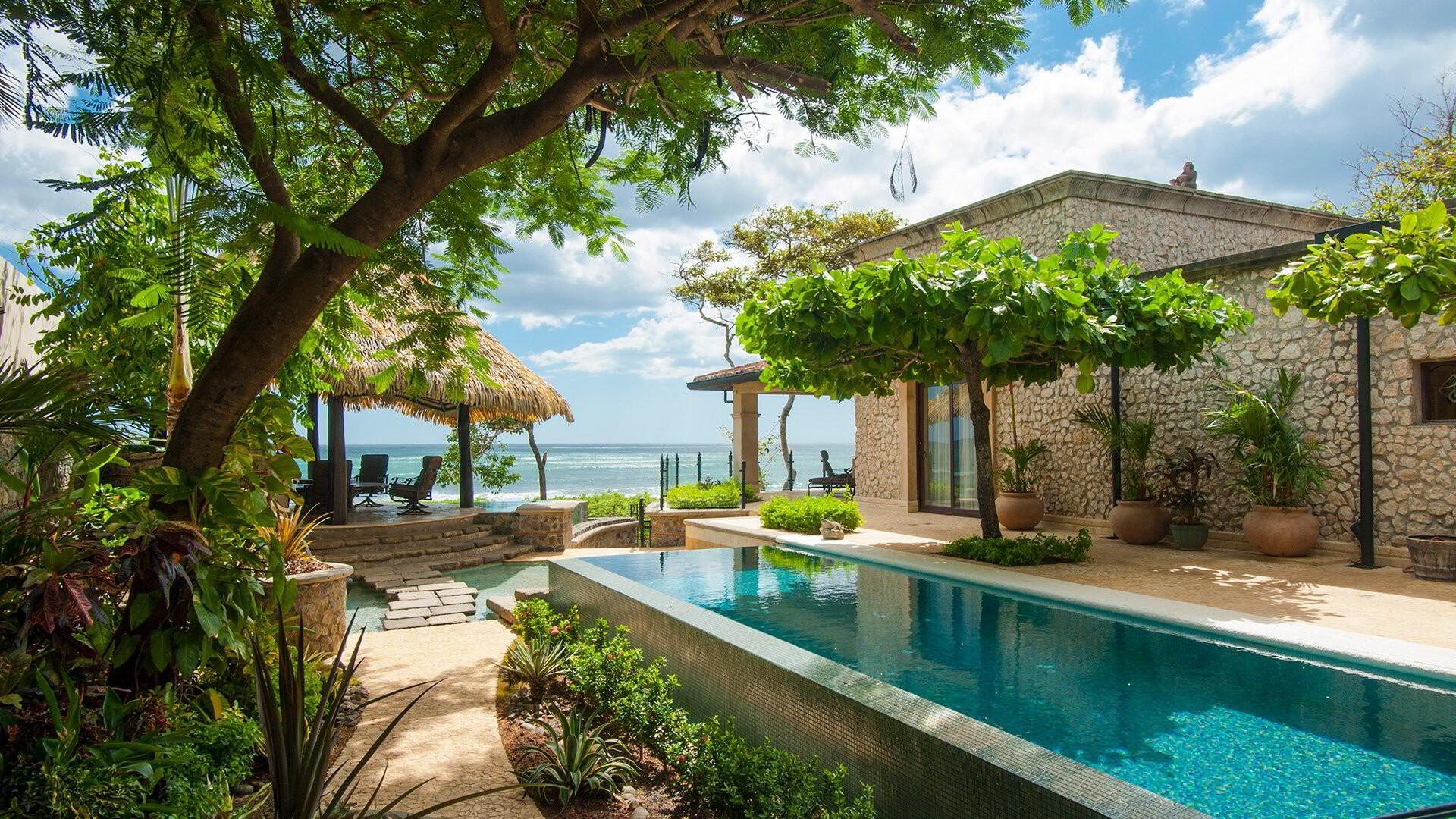 Photo by hopetaft.blogspot.com
When I moved to Costa Rica in May 2014, I already owned a house in the country. I purchased the house about a year before I moved to the country. My husband and I started looking at houses to buy as we were planning a move. Nothing was the right price or right house, so we kept looking at properties each time we would visit. I received a call from my realtor, Colin Miller, that a house we had liked had a price reduction. Even though we were about a year away from moving, we decided to make an offer on the property that was accepted. We then asked the owner if he would be willing to stay in the property and take care of it, rent-free, until our move to Costa Rica.

HOT TIP: If you are going to be away from your house or property for any extended period of time, have a house sitter or someone staying there. Petty crime is the biggest nuisance in Costa Rica and if people know you are away, it can be a huge issue for theft of your belongings.

My personal story is different than most other expats in that I knew where I wanted to live. Also, I moved to Costa Rica with three dogs and two cats, and obtaining a rental with that many pets can be difficult, especially in high rent districts like Jaco. So, I knew I needed to purchase a place. I bought my house for almost $200,000 below the initial asking price, so the claim that you cannot sell a property once you buy is false in my case. However, if you do not know the market and have not visited the country many times, renting first would be a good idea for you in order to figure out where you would like to live and what the market is like in that area.

HOT TIP: On top of choosing a house to rent or buy, you need to pay attention to your neighborhood and neighbors. You can have a perfect house and yard, but if you have terrible neighbors, you will quickly grow to hate where you live. The police in Costa Rica are not usually quick to help, especially with neighborhood disputes. While looking for a place to live, pay attention to barking dogs, loud kids, blasting music, busy streets, or large gatherings around where you are buying. Think carefully about what you want your surroundings to look and sound like.

The best way to find rentals in Costa Rica is truly by being present. Looking online and networking are great, but once you are living in the country and meeting people, opportunities show up that you will not find on Google. I have friends who do house-sitting jobs in phenomenal places and do not pay a dime to live there. They got these jobs by being present and being trusted within the community.

HOT TIP: The quality of utilities in Costa Rica is not always as it is in your home country. Make sure there are no past due utilities where you are buying or renting as you may end up responsible for them before the company allows you to change the utility into your own name. Also, find out what internet providers are available and what speed the internet is in your area. I believed I had good internet as I was told this by the homeowner. I did have internet but it was very slow. Six years later, I finally obtained better internet speed when it became available. Further, find out which cell providers will work at your house. Many of my friends cannot use their phones at their houses because of the lack of cell towers.

HOT TIP: Before you buy or rent, ask about the water situation of the home. Generally in Costa Rica, the drinking water is fine but that's not always the case. Also, in some areas during the dry season, there are water shortages. In other areas, the water quality is terrible. I have friends who have terrible water quality on a regular basis. Their water quality is so bad that washing clothes is a problem as the water is so dirty it ruins all of the clothing.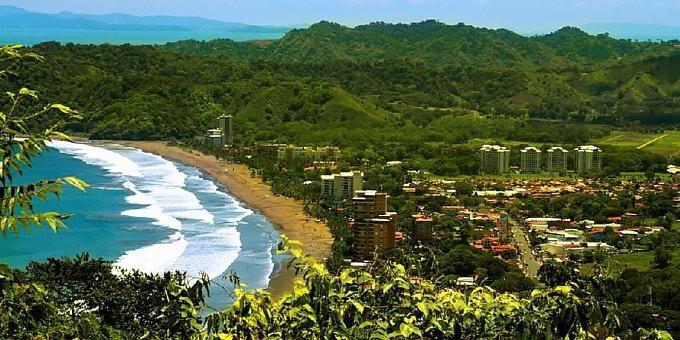 Photo by www.entercostarica.com
If you do decide to buy, only hire a trusted realtor, preferably someone you are referred to. Realtors in Costa Rica do not have to be licensed, so be careful who you choose to help you find a place.

I did not follow my own advice here and just walked into a real estate office and talked to the realtor we hired, but this does not always play out so well. I now have a network of realtors I refer people to who are looking. Many realtors will try to pressure you into putting in offers or tell you a property is a great deal just to get the sale. Be careful.

Once you have found a house, hire a lawyer to do the due diligence on the property before putting in an offer. Many homes in Costa Rica are a nightmare, with the title being wrong, debt on the property, and so on. You need to make sure the home is free and clear of any issues before attempting to purchase it.
In conclusion, should you rent or buy? There is no right answer. Do what is best for you, but make educated decisions along the way. If you have questions, ask. There are many Facebook message boards filled with expats that love to give advice. Also, you can go hang out at a cafe in the town you like and talk to those around you. Good luck!