It's exciting to buy property in Costa Rica, the options are plentiful, so it's helpful not to get too carried away. Everyone dreams of owning their piece of paradise by the ocean, maybe a beautiful mountain property with a pristine river or hot spring. Costa Rica is a natural wonder with highly acclaimed blue zones and nature reserves. The country draws individuals looking to not only own property but live a tranquil and simpler life.
However, all may not be as it seems. Although Costa Rica is a fantastic country, like any place, it has its challenges. It's a developing country and with that may come some inconveniences you are not used to. I like to keep a positive outlook on these situations, they can be just minor bumps in the road to ownership bliss but, it's best to do your research if you want to steer clear of some unnecessary headaches.

Costa Rica has 12 climate zones, so not only those seeking hot weather can find comfort here. You can absolutely fine-tune your surroundings. I lived for 9 years in the hot dry summers of Guanacaste and after many years of profusely sweating, I headed for the hills and a more neutral climate.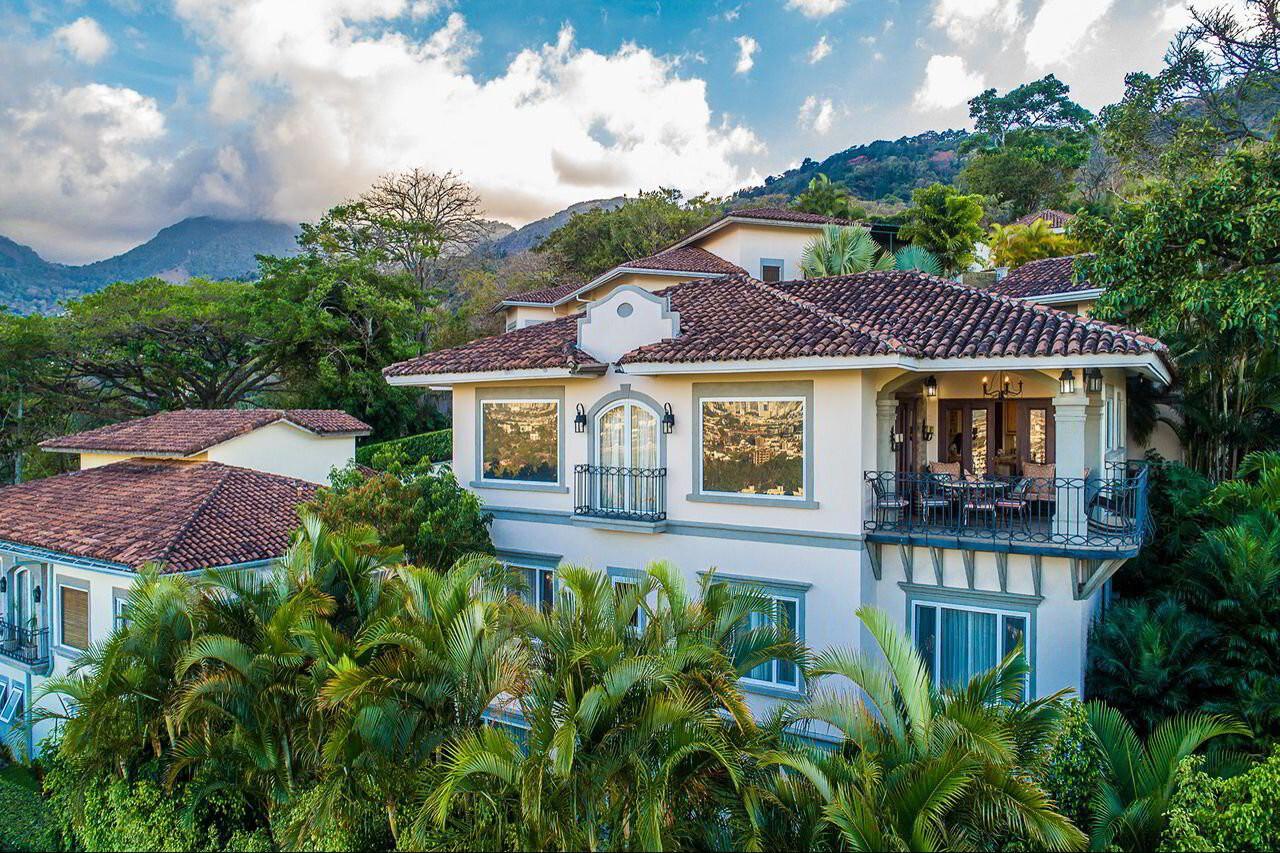 Photo by www.mansionglobal.com
My first recommendation, when you're ready to buy property, is to ask yourself what type of climate are you comfortable in for the long term and what type of climate you'd like to visit in the short term. The beach, after all, may not be a climate you can endure for many years. What types of activities do you enjoy? Do you read, play sports, enjoy dining and theatre? One area may benefit you in the short term but what will be necessary for you in the long term is important to evaluate.

For me, I eventually came to the conclusion that I wanted an area richer in community resources, less humidity, more choices in education, and theatre. Thus the central valley is where I have made my "forever home". But, I own property in Playas del Coco as well. I still crave the hot dry heat of the area and have some favorite snorkel spots, surf locations, and preferred beaches in that area. Coco is where I will build my investment property and vacation home. A decision I probably wouldn't have made in my early years here while I was still detoxing from the Matrix in my sweet beach town. Now that Costa Rica is a "forever home", the central valley has provided the personal growth I need to feel fulfilled as a person.

I purchased my property in Playas del Coco about 6 years ago. I did so before my husband and I started working with RE/MAX. I wish I knew then, what I know now! Six years and water pipes were finally laid in March or 2020 and now I'm in the process of fixing a plethora of registry errors. Technically I even own the incorrect property! Thankfully, my story ends well. The previous owner is helping me fix these errors. I am fortunate to have a good lawyer and topography who've been able to identify these problems before we broke ground. It could have been a very different story without an honest team, and I could have lost my investment, along with the ocean view I had hoped for.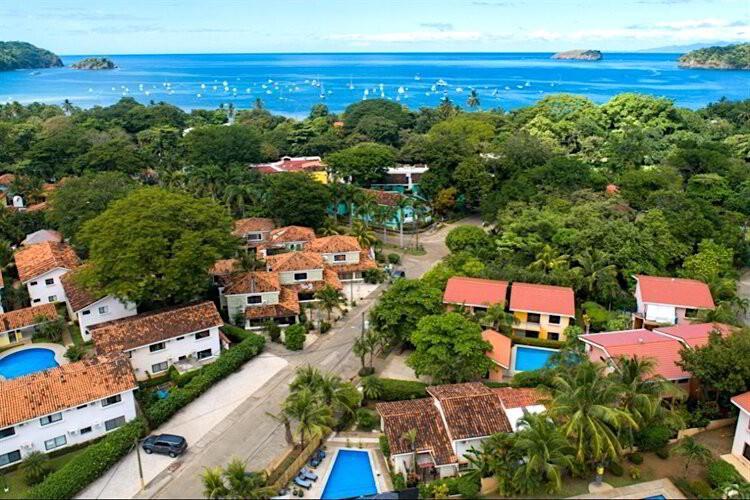 Photo by www.afar.com
I've compiled a list of 5 common errors made when purchasing property in Costa Rica and expanded on each theme to hopefully provide you with a congruent list of Dos and Don'ts.

1. Usability

Many factors can change the actual usability of a property. If you are buying a property on which you want to build, improve or expand on there are a few things you need to know. Not all property can be used for building in Costa Rica and while the country develops the laws are in flux yet highly respected.

Some regulations for development will depend on natural elements that are on or near the site such as being;

set back from rivers, creeks, and springs;
close to or on protected areas.
Other elements that may limit building or expansions are that;

the property does not meet the minimum property sizes;
AYA has not yet laid pipes or provided access to water.
There are additional regulations that may come into play such as a piece of property being sold before it's supposed to. For example;

agricultural property that was donated to farmers by the former IDA (now INDER)
cannot be sold until after the farmer has owned the property for 15 years.
Concession properties are common in Costa Rica and if you are considering purchasing a concession property make sure you have an agent who understands Costa Rican law well and will look out for your best interests.
A non-citizen can own only up to 49% of the concession, and concessions are often owned through a trust.
There is very little untitled land left in Costa Rica, but it is possible you will find some land that is in the "possession" of the people who live on it (this is different from territory invaded by squatters) who can request title after 10 years.
Any property that is located within 50 meters of the high tide line is public and protected. The 150 meters that are adjacent to this zone are called the Maritime Zone (ZMT).
Although foreigners can own land in Costa Rica, there are exceptions to owning property here:
A foreigner cannot own 100% of a property in a Maritime Zone.
A foreigner cannot own any IDA (now INDER) property, in which land is donated to poor farmers.
2. Get Sounds Advice

Realtors and brokers and important allies in Costa Rica. Although we often say that everything is for sale in Costa Rica, it's still best to work with a team of professionals who know what to look out for. You don't need a license to be a realtor in Costa Rica so I always suggest finding a reputable international company that has high standards and ethics.

Realtors should have;

taken the course offered by the national real estate association; Cámara Costarricense de Corredores de Bienes Raíces (CCCBR).
In addition, they should know how to navigate the National Registry.

A good realtor will be able to look up the land value and more importantly will have the appropriate tools to evaluate the proper market value. I would advise that you have your own agent and not work directly with the selling agent unless you feel that he/she is giving you an unbiased opinion.

An attorney who works with an agent or agency will make important recommendations such as;

Using an escrow account to protect you during the due diligence process.
3. Rushing or Following Instinctive Habits

This is a tricky mistake commonly made and it surrounds both our excitement, anxiousness, and novice when moving and purchasing in a new country. A common mistake I see myself and through chat groups are;

moving too fast! It's a buyers market in Costa Rica, you have the power as a buyer so don't feel pressured into a sale and don't buy something that you don't love. If it's not a; "hell yes!", it's a; "hell, no!"
Know the area. Make sure you want to live there. There are many romantic places in Costa Rica but as I mentioned in the opening, some places are better for visiting, than living.
It is my suggestion that you;

Rent first if you haven't lived in the country. Explore! There is a lot to choose from, and not everywhere is like the Costa Rica you see advertised.
Think about the long term. Since it's a buyer's market you may need to hold on to the property if you want to see an appropriate return on your investment. You may need to be prepared to offer to finance if you want to be considered a motivated seller.
Keep in mind that some things will take longer here such as;

obtaining building permits;
closing real estate deals.
4. Do Important Due Diligence

As I mentioned above, having a good lawyer, realtor and broker is important as they will protect your interests. Be prepared to;

check for registry errors;

make sure there aren't back taxes owed on a property;
verify the ownership and make sure the property can actually be sold;
go over the numbers and hire a realtor who knows the market;
understand the fees associated with transferring a property and capital gains taxes.
Planning is always important. Since you are exploring a new territory you will also need to do a little homework. Investigate;

the cost of upkeep;
taxes and other hidden fees;
explore multiple staff and/or management companies;
evaluate financing that may help you build your investment;
If creating a rental property, appropriately evaluate the expected vacancies and competitive rates. High season is only a few months and long-term renters have very strong renting rights that could pose problems for your investment.
5. Know Your Rights

As a foreigner, you still hold the same legal rights as a citizen. Other than not having the capacity to vote, there is little difference. Although a few things may make your life easier because of minor restrictions. You can;

Own a property under your name;
Own a property under a corporation;
Own a property under a trust.
There will be some additional taxes and expenses should you choose to own property under a corporation however it can be easier to do banking and pay for utility services. By opening a bank account with your corporation, you will be able to;

send and receive transfers that can make life significantly easier here since making payments with Sinpe Movil are common.
set up monthly phone and internet plans, which can save you money in the long term.
I sincerely hope that you find your dream property in Costa Rica. It's a wonderful country that has given me a high quality of life. I have enjoyed owning both businesses and property here. Your piece of heaven is out there, so start planning!

If you have any questions about the cost of living in Costa Rica. take a look at my lifestyle calculator or stay tuned for more blog posts about these related topics.

Miranda Abbott Wittman: www.makecostaricahome.com